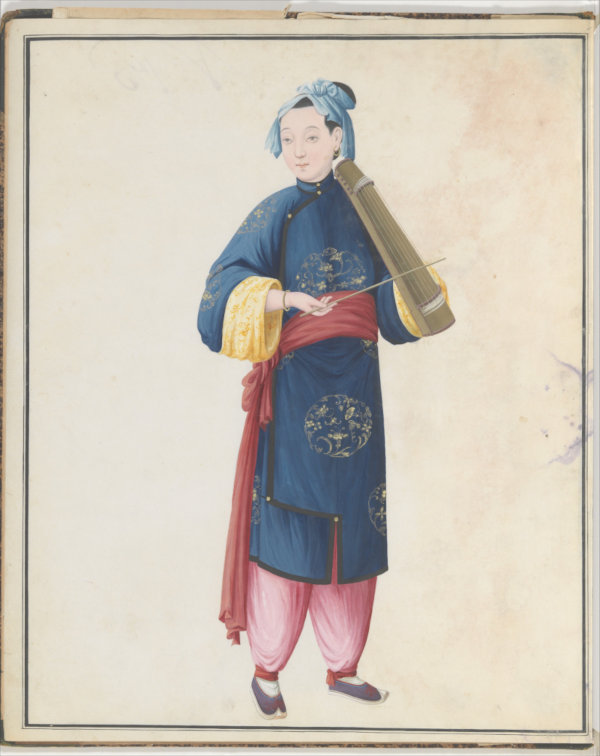 This beautiful and highly detailed watercolour has a title that suggests the instrument is bowed. This depiction has a consonance with a musician at the back of the orchestra in bsip1759 (c.1780), who is holding a similar instrument in the same manner.
If we look closely at the source (the Met Museum website offers zooming on the image) we can see that the musician holds a simple round stick rather than a bow. The depiction on bsip1759 also shows a round stick rather than a bow. There is nothing to suggest a rosin'd stick rubbed against the strings and given the dating this is highly unlikely.
Rejection Reasons
Conclusion
The feature has been mis-identified by the museum, and this has led to the source being given an incorrect title.
Barry Pearce. 28.Mar.2021